Support with a Voucher
Here at Cocoon Speech and Language Therapy we understand the importance of the support of family and friends. It is for this reason that we offer vouchers that can be bought to lend a helping hand for a loved one.
There are different options below that you can purchase, depending on your budget or the needs of the child. Or you can choose your own amount. Fill out the form below to request a gift voucher.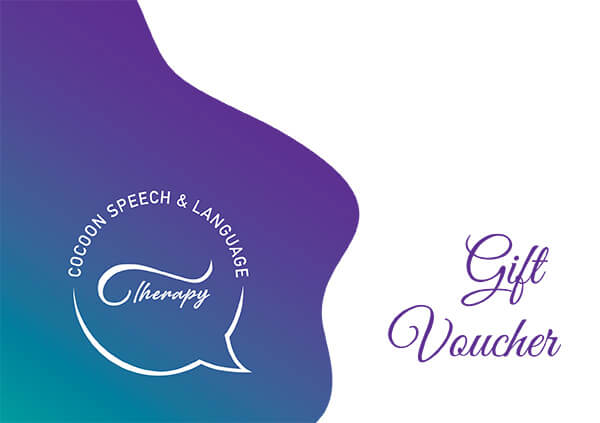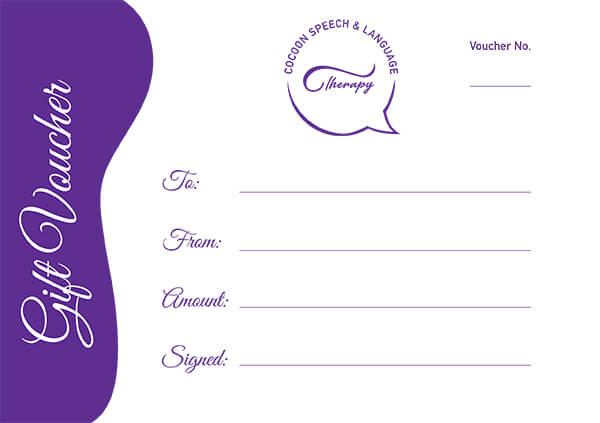 Gift Voucher Request Form